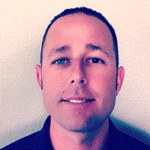 Rusty Prejean
Pressure Testing & Compliance Specialist
Offshore Technical Compliance, Covington, LA
Responsible for field based installation, commissioning, operation of BSEE approved Greenlight Digital Pressure Testing software and related equipment. Responsible for training rig personnel on utilization of Greenlight and related programs including the "Blueprint" test planning and analysis tool and the "Leaflet" documentation tool. Current on API Standard 53 and related CFR to ensure BOP testing meets new well control rule requirements. Also fully trained and approved to administer remote support and monitoring through OTC's 24/7 Support Service Center.
Senior Drilling and Completion Fluid Specialist – MI SWACO
Drilling and completion fluid specialist on the Thunder Horse PDQ. Performed various tests on fluids to ensure properties were in regulation per the drilling/completion program. Reported test results daily on Mud/Fluid Report using ONE TRAX program. Wrote specific displacement procedures and discussed with all involved prior to displacing a well. Ensured accurate inventory of mud, fluids, chemicals and weighting material was correctly reported. Confirmed that the adequate amount of mud, fluids and weighting material were onboard and where within regulatory compliance. Performed testing and sampling to ensure the rig stayed in compliance with regulations for discharging wellbore fluids and cuttings. Performed BSEE sweeps/hazard hunts throughout the rig to mitigate hazards. Mentored new hires for managing drilling and completion fluids. Instructed the Completion Fluids School and performed hands on experiments for the class.
Wireline Operator – Jett Testers
Tested production tubing with water using tools on the wireline.