OTC's Production Regulatory Compliance training is a 3.5-day (30 hour) course accredited by IADC. This course is intended for all production personnel with regulatory compliance responsibilities including Operators, Instrument Techs, HSE, Electricians, Engineers and Crane Operators and Maintenance staff working in the OCS.
OTC expects that participants who attend the course will be able to identify and explain potential regulatory and compliance related deficiencies. The overall objective of the course is to provide participants with knowledge and understanding of applicable production regulatory compliance requirements as well as inspection preparation, methodology and skills.
The interactive course is instructor led via classroom and workshop style settings. Participants enrolled in the course are required to have prior oil and gas experience. Slideshows, handouts and actual case studies are utilized throughout the course to engage participants and complete the course with at least an 80% pass rate required by IADC.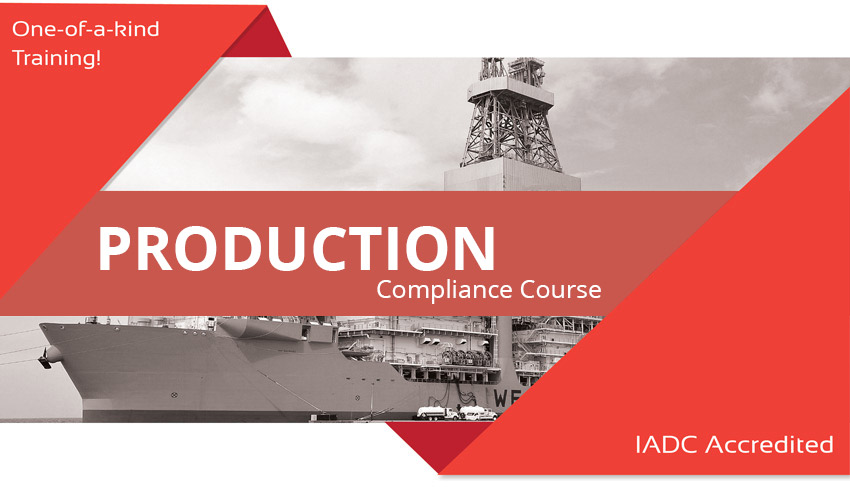 At the end of the course, each participant should be able to demonstrate the understanding of the content provided to them via the course objectives listed below:
Identify the tools available to search the regulatory documents associated with the oil and gas industry
Discuss the new Production Safety Rule and how the change will affect regulatory compliance associated with production operations
Identify where to find updated rules related to production regulatory compliance
Identify and associate common work activity deficiencies with various BSEE PINC's
Identify the elements of professional and ethical interactions with regulatory representatives
Locate the CFR's referenced for each PINC, compare the content to the stated PINC, and evaluate for additional required actions to assure compliance
Demonstrate relationship between PINC's and ANSI references
Interpret the scope of topics covered by G-PINC's, and specifically the flexibility of the attending inspector to expand the application
Assess equipment compliance with stated regulatory requirement
Assess Personal Protective Equipment compliance with stated regulatory requirement
Identify PINC's associated with the Production systems
State the rotational requirements for testing Production equipment
Locate the CFR's referenced for each PINC, compare the content to the stated PINC, and evaluate for additional required actions to ensure compliance
Identify the Production PINC's that require specific records entry and retention
Demonstrate the relationship between Crane PINC's and API references
Identify Electrical PINC's associated with various rig systems associated with Production systems
Interpret and assess the requirements regarding electrical installations
Identify the basic requirements of a SEMS program
Identify the environmental goals and performance measures of a SEMS program