OTC Solutions, LLC
OTC Solutions is a registered Professional Engineering firm providing regulatory verification and engineering services to the upstream oil & gas market. Our team of engineers, surveyors, consultants, and support staff are dedicated to helping you meet and exceed your operational goals.
We deliver engineering SOLUTIONS!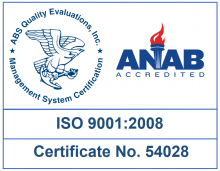 BSEE 3rd Party/BAVO Services
Our Bureau of Safety and Environmental Enforcement independent 3rd party services cover all aspects of the 2016 Well Control Rule, including:
Shear Verification & Calculations
BOP Equipment Verification
High-Pressure High Temperature Design Verification
5-Year Maintenance Witnessing & Reporting
Repair reporting during operations
Mechanical Integrity Assessments
Failure Reporting Management
Equipment Installation date verification
Our BOP group is comprised of subject matter experts on surface and subsea blowout preventers, intervention systems, and all BSEE designated ancillary equipment. We're here to help you meet all of your regulatory requirements under the new regulation. Click below for more details on each of our service offerings.
Additionally, we anticipate being accepted by BSEE as a BSEE-approved Verification Organization (BAVO), we are currently awaiting BSEE guidance on the application submission process. Stay tuned as we learn more about the upcoming BAVO requirements.
For information on the specifics of our Independent 3rd Party Services, click the link below.
Engineering
OTC Solutions engineering services include reliability analysis services, maintenance system assessments, and system design. Our design experience includes BOP control systems, reliability programs and component development. With our team of engineers, representing many disciplines (e.g. mechanical, electrical, software, aerospace) we will get you to where you need to be.
Follow the link below for more details on each of our engineering services.
Training Services
Because training is an integral part of our operation internally, and we pride ourselves on this, we'd like to extend our training experiences to you. We offer multiple PEC, rig medic, and medical courses to ensure your employees are up to date.
Our training leadership is also ready to assist your organization in taking your training program into tomorrow through instructor development, course need analysis, and curriculum development.
Check out the link below for how OTC Solutions can help you enhance your training objectives.
31
Years of Professional Engineering Experience
11
Years of Industry Training
130
Years of Offshore Verification Experience
15
Years of ICS Security Work
Health, Safety & Environmental
Safety First
No job is accomplished without safety being the first topic discussed in planning
Full HSE Integration
Absolute compliance to facility and vessel safety programs ensures the safety of all parties involved
Environmental Safety
Ensuring all job aspects consider the environmental impact
We are Social!
OTC Solutions is a driving force in the offshore, land and security industries. From API committees, to OilPro engagement, we are driving the world into tomorrow.