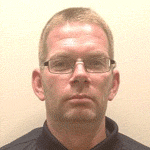 Sean Johnson
Pressure Testing & Compliance Specialist
Offshore Technical Compliance, Covington, LA
Responsible for field based installation, commissioning, operation of BSEE approved Greenlight Digital Pressure Testing software and related equipment. Responsible for training rig personnel on utilization of Greenlight and related programs including the "Blueprint" test planning and analysis tool and the "Leaflet" documentation tool. Current on API Standard 53 and related CFR to ensure BOP testing meets new well control rule requirements. Also fully trained and approved to administer remote support and monitoring through OTC's 24/7 Support Service Center.
Senior Field Specialist – Schlumberger Technology, Inc.
Managed field personnel and equipment in high risk offshore environments. Executed complex cementing systems in difficult environments (HPHT, DW, Foam, etc.). Mentored engineer/field specialist trainees in foam and deepwater operations. Responsible for field management of logistics, equipment and resources. Performed evaluations of all jobs with documentation of lessons learned and incident investigations with development and remedial work plans. Developed proactive action plans for operations. Interfaced with clients on daily operations and sustainability of future operations. Managed equipment maintenance and records.
Petroleum Specialist – United States Army
Operation and maintenance of heavy wheeled vehicles. Responsible for the management of petroleum and hazardous waste, including responsibility, accountability, storage, issuing and receiving. Performed re-fueling activities on various military aircraft and vehicles. Managed subordinate personnel assigned to squad.