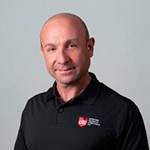 Rak Pashayev
Pressure Testing  & Compliance Specialist (2012 – Present)
Offshore Technical Compliance, Covington, LA
Pressure Testing  & Compliance Specialist for OTC providing clients with mock BSEE inspections and in the field project management for OTC's corrosion/erosion surveillance and evaluation services. Provide direction to UT Technicians for corrosion/erosion measurement of metal thicknesses for critical equipment including piping, vessels and structural components of production facilities in the GOM.
Inspector, BSEE (2010-2011)
BOEMRE, Dept. of Interior (New Orleans District, LA)
Responsible for field inspection of offshore drilling and production facilities to ensure compliance with federal environmental and safety regulations. Records check for qualifications of personnel, maintenance of critical equipment and safety procedures.
Safety Specialist, (1999-2004)
Caspian Drilling Company
Responsible for safety watch for drilling operations while aboard semisubmersible drilling rigs in the Caspian Sea while under contract with BP. Investigation of accidents, compliance record keeping, routine inspection of safety procedures and equipment.