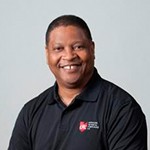 Perry Jennings
Sr. Inspector / SEMS Consultant (2012 – Present)
Offshore Technical Compliance, Covington, LA
Sr. Inspector for OTC providing clients with mock BSEE inspections and in the field project management for OTC's corrosion/erosion surveillance and evaluation services. Provide direction to UT Technicians for corrosion/erosion measurement of metal thicknesses for critical equipment including piping, vessels and structural components of production facilities in the GOM.
Petroleum Engineering Technician / Inspector (1989–2012)
BSEE, Dept. of Interior (New Orleans District: New Orleans, LA)
Responsible for field inspection of offshore drilling and production facilities to ensure compliance with federal environmental and safety regulations. Records check for qualifications of personnel, maintenance of critical equipment and safety procedures.