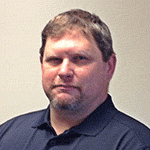 Leonard Corbin
Sr. Inspector (2014 – Present)
Offshore Technical Compliance, Covington, LA
Mr. Corbin is an inspector for OTC providing clients with rig acceptance, regulatory compliance inspections, crew competency assessments and BOP test witnessing.
Toolpusher/OIM (2009-2014)
Hercules Drilling
Conducted daily operations for drilling and rig maintenance for Hercules Drilling. Supervised all drilling and deck crews. Utilized total quality and safety management principals in daily operations. Completed IADC and daily reports for rig operations. Designed proficient and safe job-specific processes for all rig personnel. Worked with RMS on preventative maintenance programs. Conducted numerous safety audits, as well as job safety and root cause analysis for Hercules.
Driller (1995-2009)
Hercules Drilling
Responsible for drill crews and day-to-day drilling operations and rig maintenance. Also assigned as Compliance Supervisor and Task Assessor ensuring compliance with BSEE and Coast Guard requirements.
Derrickman/Floorhand (1992-1995)
Hercules Drilling
Began working with Hercules Drilling as floorhand assisting Driller with day-to-day drilling operations and rig maintenance on platform and jack up rigs. Promoted to Derrickman and was responsible for muds and fluid brines: water base, oil base, synthetic base, calcium bromides and zinc bromides. Also performed maintenance on mud pumps.