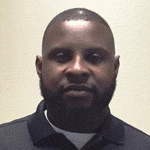 Brian Brown
Pressure Testing & Compliance Specialist
Offshore Technical Compliance, Covington, LA
Responsible for field based installation, commissioning, operation of BSEE approved Greenlight Digital Pressure Testing software and related equipment.   Responsible for training rig personnel on utilization of Greenlight and related programs including the "Blueprint" test planning and analysis tool and the "Leaflet" documentation tool.  Current on API Standard 53 and related CFR to ensure BOP testing meets new well control rule requirements.  Also fully trained and approved to administer remote support and monitoring through OTC's 24/7 Support Service Center.
Compliance Supervisor – Hercules Offshore
Documented daily, weekly, monthly and event-driven compliance actions. Conducted daily inspections of well control and life-saving/firefighting inspections. Supervised and documented well control drills, firefighting and abandonment drills and maintenance checks. Assist all personnel with overlapping responsibilities between leaseholder and contractor to ensure all parties were properly prepared for BSEE inspections.
Derrickhand – Hercules Offshore
Assisted the Driller in centering, raising and lowering all casing, drill pipe and tubular through the drill floor and rotary table. Ensured smooth operations and gave support for preventative maintenance and general repairs for the mud equipment. Verified that all chemicals and mud mixtures met the needs of the operation. Supervised the loading of liquid mud products from water vessels. Managed the floorhands and roustabouts assigned to the sack room.
Floorhand – Hercules Offshore
Assisted the Derrickhand within the mud pit, mud pump and chemical sack rooms.  Performed maintenance of the equipment and physical space of the drill floor, monitoring and operation of the shakers.  Operated tongs, slips and spinner hawk to connect and disconnect drill pipe, tubular, casing and drill bits or tools.
Calvery Scout – United States Army, Fort Polk Louisiana
Completed two tours in Iraq and was stationed in Germany, Korea, Italy and Baghdad. Secured and prepared ammunition on scout vehicles. Performed navigation during combat. Served as a member of observation and listening posts to gather and report information on terrain, weather and enemy disposition. Collected data for classifying routes, tunnels and bridges for employ principals of concealment and camouflage.