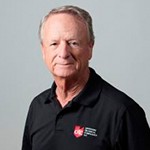 William Bethea
Advisor
Advisor
Offshore Technical Compliance, Covington, LA
William Bethea has more than 50 years of experience in offshore drilling and production. His experience in primarily in the U.S. Gulf of Mexico, including deepwater. He was an owner/founder of Explore Enterprises, LLC, and oversaw the operations of Woodside Energy (USA) Inc.
Worked in various engineering and management positions for Texaco, Inc. from 1967-1982
Was operations engineer for Eastern Hemisphere for Texaco, Inc., Engineering Manager for North Sea Operations in Aberdeen, Scotland, Division Drilling Superintendent for Floating Drilling Operations Offshore Eastern U.S. Coast, and Assistant Manager for Texaco's Offshore Division of charge of drilling with 14-25 rigs under supervision.
Primary expertise
Deepwater and Shelf drilling, work over and production operations in the Gulf of Mexico.