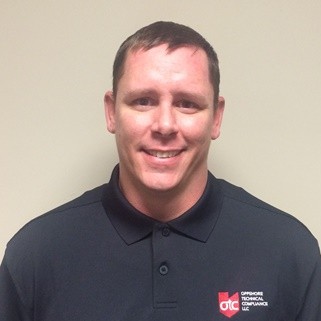 Nickolas Coleman
Pressure Testing & Compliance Specialist
Offshore Technical Compliance, Covington, LA
Responsible for field based installation, commissioning, operation of BSEE approved Greenlight Digital Pressure Testing software and related equipment. Responsible for training rig personnel on utilization of Greenlight and related programs including the "Blueprint" test planning and analysis tool and the "Leaflet" documentation tool. Current on API Standard 53 and related CFR to ensure BOP testing meets new well control rule requirements.
Drill Site Manager – Chevron
Supervised Nabor and H&P drill crews, drilling 2 string design vertical wells to approximately 12,3000' with obstacles such as H2S, complete loss of circulation, ballooning and water flows. Assisted DSM's with logistics needs for well, and represented Chevron on drill site working with 3rd party contractors to finish drilling wells on time and under budget IFO.
Wellsite Leader – BP North American Gas Division
Participated in intensive training program to learn numerous aspects of drilling oil and gas wells to become a Wellsite Leader working the Nabors 101. Accountable for the safe execution of well construction activities in conformance to BP standards and procedures while remaining compliant with BP policies and regulations. Responsible for day-to-day rig site supervision of the drilling operation to enable safe, reliable, compliant and efficient delivery of the wells assigned to the rig.
Compliance Specialist – MI Swaco
Performed daily weather observations, static sheen tests, analyzed mud samples and sent monthly mud samples for Mysid/Lepto tests.
United States Air Force
Fuels distribution and fuels hydrant operator responsible for inspecting, operating and maintaining a Type III hydrants facility, Type I hydrants facility, military service station and Cryogenics facility.