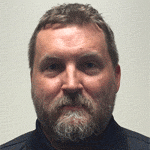 Michael Garley
Director of Digital Technology
Offshore Technical Compliance, Covington, LA
Responsible for field based installation, commissioning, operation of BSEE approved Greenlight Digital Pressure Testing software and related equipment. Responsible for training rig personnel on utilization of Greenlight and related programs including the "Blueprint" test planning and analysis tool and the "Leaflet" documentation tool. Current on API Standard 53 and related CFR to ensure BOP testing meets new well control rule requirements. Also fully trained and approved to administer remote support and monitoring through OTC's 24/7 Support Service Center.
Deepwater DCWI Supervisor – Anadarko
Managed operations at Wellsite on Helix 534 Drillship, Helix Q4000 Floater and Blake 1007. Performed P&A's, Well intervention and zonal isolation. Ensured that all regulations were met based on the requirements that incorporated the company goals.
Operations Manager – IPT Global
Developed business model for Global RealTime Operations, as well as software, installation and monitoring on a Global scale. Managed client accounts, scheduling installations, training client's personnel on the BOP software. Built and managed the company from the startup while managing the overall daily operations of technicians and engineers
Equipment Tech – Oceaneering International
Operated and repaired hydraulic winches. Provided electrical, hydraulic, mechanical and automation support for repairs, maintenance and troubleshooting of various equipment used in subsea applications.
Offshore Installation Manager – Blake Offshore
Managed the daily drilling, workover and completion operation for Contractor. Supervised entire rig crew, while maintaining safety policies and promoting moral in an efficient and productive
manner.
Combat Engineer/Marine Security Guard – United States Marine Corps
Lead troops in combat situations, trained in proper handling and use of explosives. Has participated in Operation Sharp Edge in Monrovia, Liberia. Also was a part of Operation Desert Storm/Shield. Protected property, personnel and classified material as well as obtained a Top Secret Security clearance.